Human activities transform landscape. Human beings grow stronger weathering natural disasters. People never stop to find ways to coexist with nature.
Desertification is a serious environmental challenge. In Ningxia province, a female farmer named Gu Xiangyun, for 16 years, has persisted in planting trees in the region.
In 2014, Vinda donated 5000 seedlings together with SCA to support Ms Gu's afforestation efforts. In 2015, Vinda and SCA planted 22000 trees in the desert together.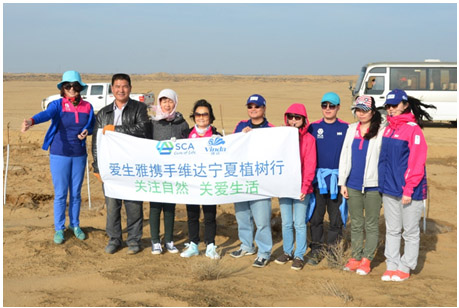 Ever since Vinda's establishment, we have adhered to the practices of green production.
We adopt selective standards in choosing suppliers and prioritize suppliers with environmental certification. We never stop to innovate technology, promote the application of energy-saving and low-emission technologies.
Vinda held an activity to recycle used batteries in Jun 2015. In fact since 2010, Vinda has held similar activities for consecutive 6 years.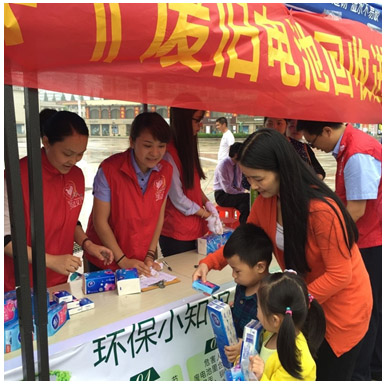 Be it planting in the desert or recycling used batteries, Vinda has always kept our commitment to environmental protection.