On Oct 29th2015, Vinda Group won the title of 2015 Hong Kong- Guangdong Cleaner Production Partners (manufacturing), a scheme launched by the Environment Bureau of Hong Kong and the Economic & Information Technology Commission of Guangdong Province.
Deputy CEO Jason Zhang attended the awards ceremony and shared Vinda's experience and achievements in sustainable development.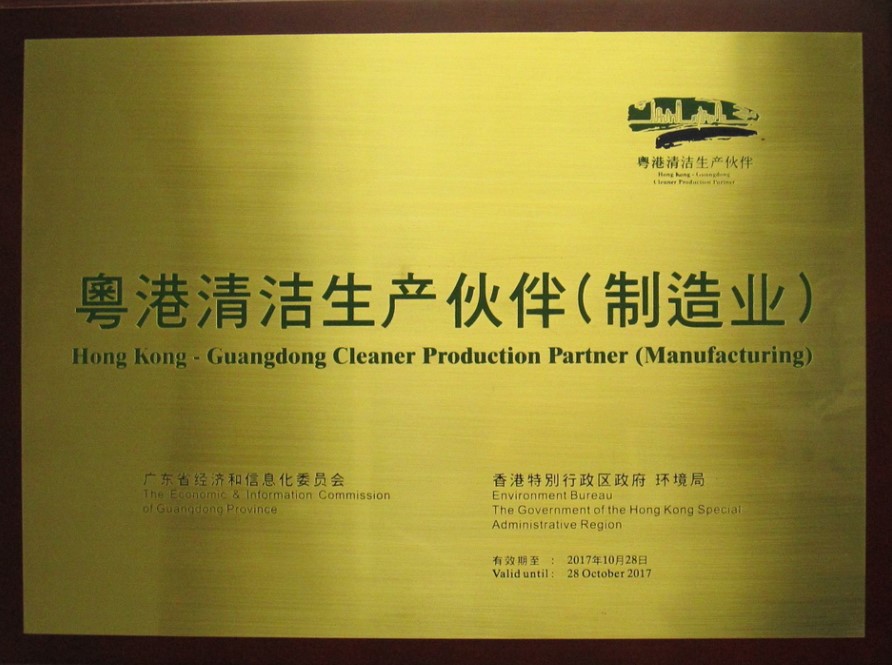 The Hong Kong-Guangdong Cleaner Production Partners Recognition Scheme aims at galvanizing efforts in promoting cleaner production. For years, Vinda has adhered to the core value of making environmental friendly products and helping people develop healthy lifestyle. From sourcing to production, we strongly promote the application of energy-saving and emission control technologies and equipment.
Vinda sets rigorous standards when it comes to sourcing. Our factories in China have all been granted FSC certification. We also operate our factories in strict accordance with clean production requirements.
By now, all of Vinda's factories have been certified by ISO9001, ISO14001 and ISO22000 standards, out of which 3 are ISO50001-certified. We meanwhile actively take part in revision work for guidelines in the energy management system, hoping to be one of the firs in the industry to acquire certification under the new system.
Vinda had been selected as a pilot project for Cleaner Production Partnership Programme by the Hong Kong Productivity Council in 2013. The title of Hong Kong- Guangdong Cleaner Production Partners is yet another recognition to our efforts in sustainability. In future, Vinda will continue to make positive contribution to the society, nature and economy in the areas of clean production and sustainable development.