Vinda's supplier conference was held on 10 and 11 July, 2012 in Dongguan. Vinda's global partners, suppliers attended the event alongside Jiangmen government leaders, including deputy director of Jiangmen People's Congress Liang Qingzhao, President of Wuyi Charity Jiangjin etc.
This was Vinda's 1st global suppliers conference after it went public. The conference aimed at celebrating the company's achievements in the 5 years as it was listed and expressing gratitude to the government, trading partners, alongside suppliers for their support.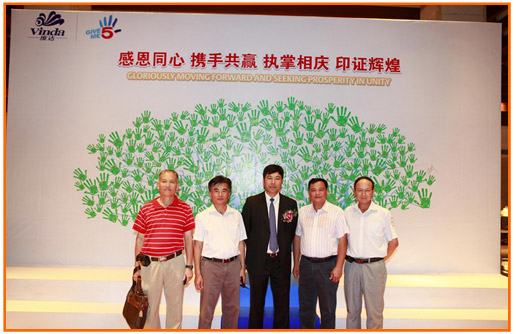 The conference was divided into a golf invitational and a banquet, during which wonderful performances were put on.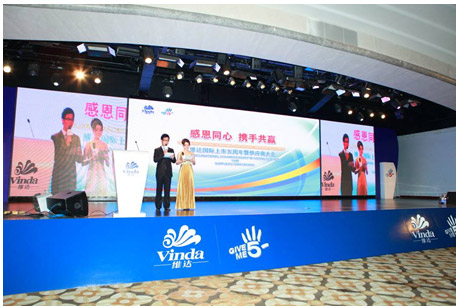 For 27 years, Vinda has grown from small to big with the trust and support from government, business partners and suppliers.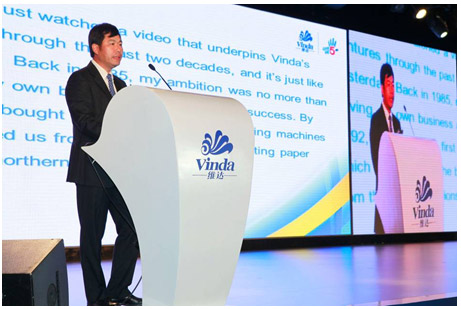 In the future, besides underpinning our leading position in household paper market, Vinda will strive to win the personal care market.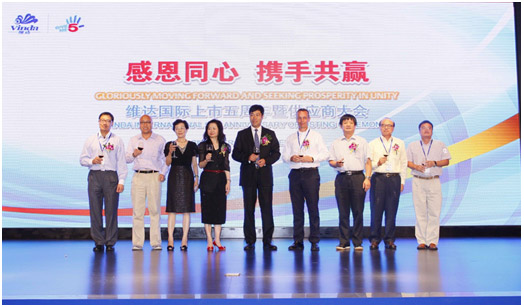 Let's keep working together and achieve more!