Vinda kicked off its Hubei project to increase production capacity on May 28 with a grand ceremony. A total of 300 people, including Secretary of the Xiaogan CPC municipal committee Huang Guanchun, mayor of Xiaogan Tao Hong, Chairman of Vinda Group Li Chao Wang, CEO Donna Zhang, customer representatives in the region etc, attended the ceremony.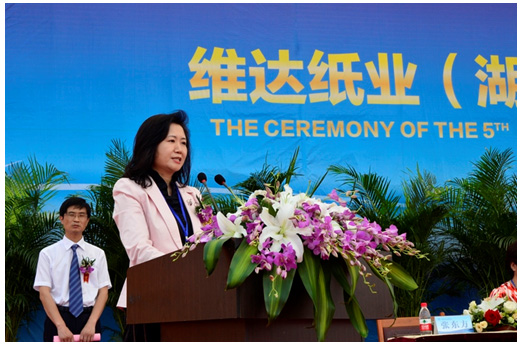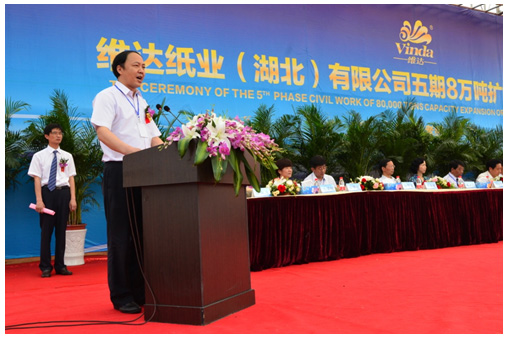 Opening remarks were given by CEO of Vinda Donna Zhang, ensued by congratulations from government leaders. Mayor Tao Hong promised the government would offer their full support for Vinda in the region. The ceremony ended with a ribbon-cutting by the guests.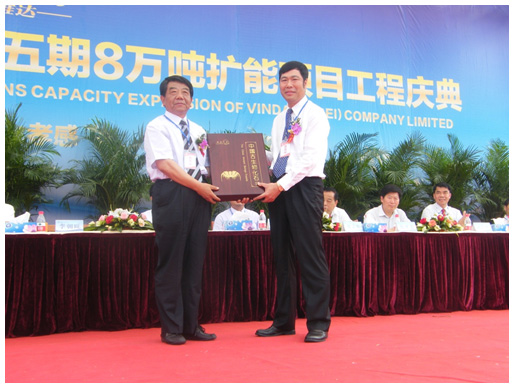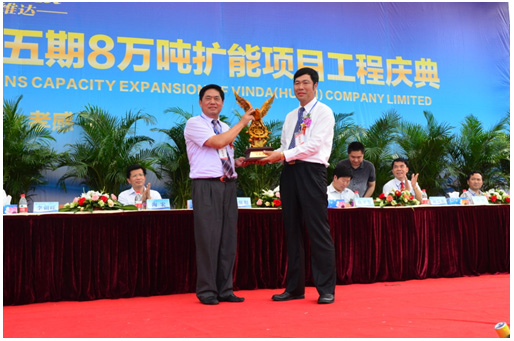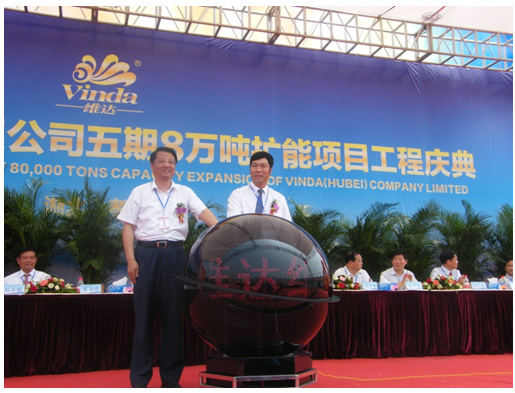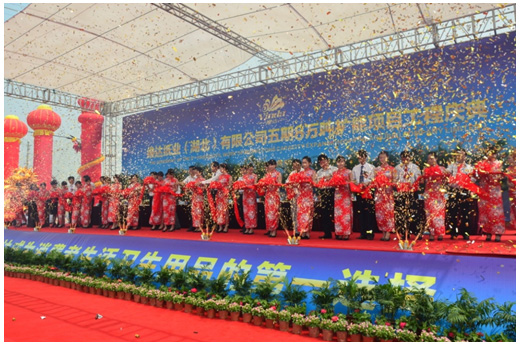 Upon the completion of the project in September 2012, the company is expected to optimize resources allocation and continue with green production. The Hubei factory will have the largest production capacity after the capacity enhancement project. With V-Care's personal care products also produced in Hubei, the factory will become increasingly important for the Group.
2012 is an important year in Vinda's 6th Five-year plan, in which the Group is expected to achieve 1 million tons of production capacity and surpass the 1 millions sales target. Vinda will secure our leading position in the market with diversified products, extensive sales network and good brand image.