(4 November 2011 – Hong Kong) Vinda International Holdings Limited ("Vinda International" or the "Company", together with its subsidiaries collectively known as the "Group"; stock code: 3331), a leading manufacturer and branded seller of household paper products in the PRC, is pleased to announce that, Mr. Li Chao Wang, the Group's Chairman, received the international prestigious business award "Ernst & Young Entrepreneur Of The Year 2011 China" by Ernst and Young today in Beijing in recognition of his personal outstanding achievements.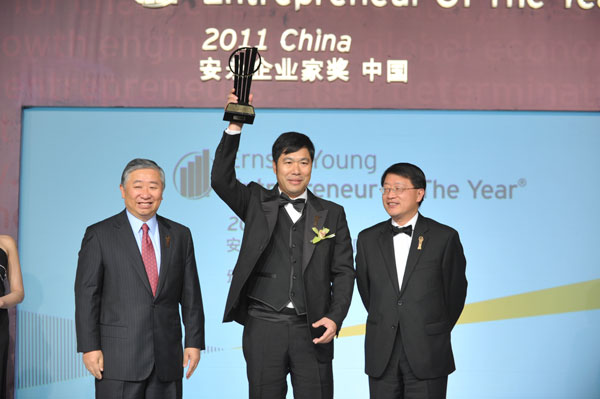 The "Ernst & Young Entrepreneur Of The Year" award, is known as the "Oscars" of its kind, and is one of the most influential global business awards. Created in the United States in 1986, the Ernst & Young Entrepreneur Of The Year awards program has grown to more than 140 cities in 50 countries and territories, and in China, this awards program is now into its sixth year. The award honours the contribution of those outstanding entrepreneurs who inspire others with their vision, leadership and achievement. Over the years, hundreds of the world's most successful and innovative entrepreneurs have been bestowed this award.
After months of deliberation by the panel of judges, the Group's Chairman, Mr. Li Chao Wang was unanimously selected as the winner in the Industrial Products Category for his innovative and forward-looking business development philosophy, as well as his contribution to China's household paper industry.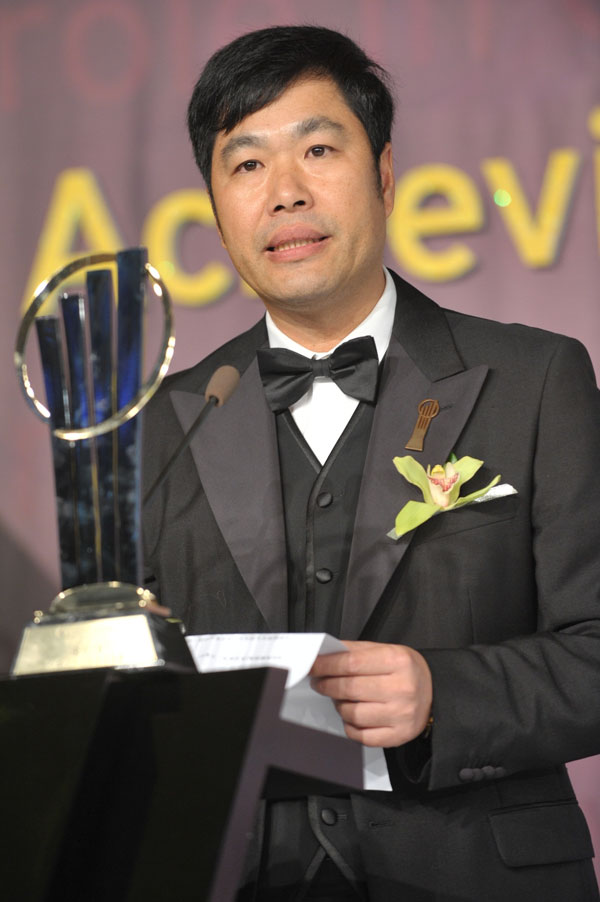 Upon receiving this honour, Mr. Li commented, "I'd like to thank Ernst and Young for honouring me with this mark of distinction and encouragement, for they have also validated the dedication and efforts of Vinda's entire staff team. This award assures our confidence in Vinda International's business development philosophy – 'Dare to Expand, Endlessly Innovate'. I pledge to always advance Vinda International, and lead the Group by persisting with innovative and pragmatic approach. I hope to see the Group flourish like a strong banyan tree, and bring a high-quality and healthy lifestyle for the public."
Winners of the "Ernst & Young Entrepreneur Of The Year" award are selected by an independent judging panel formed by eminent business leaders in the community and experts in business and finance arenas. Assessment criteria includes: entrepreneurial spirit, financial performance, strategic direction, national or global impact, innovation and personal integrity and influence. A total of 13 category winners are selected from different categories including Consumer Products, Industrial Products, Real Estate, Automobile, Services, Technology and Emerging Industries.