Vinda held a large scale supplier conference in Guangzhou on May 10th, 2011. Over 1000 Vinda distributors and top sales attended the conference to exchange views on development plan and celebrate achievements for the past years.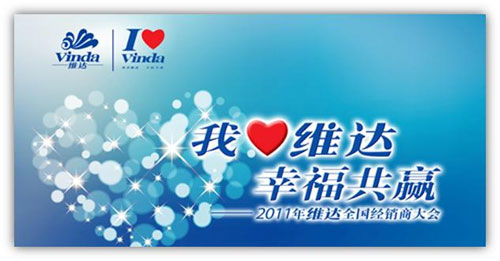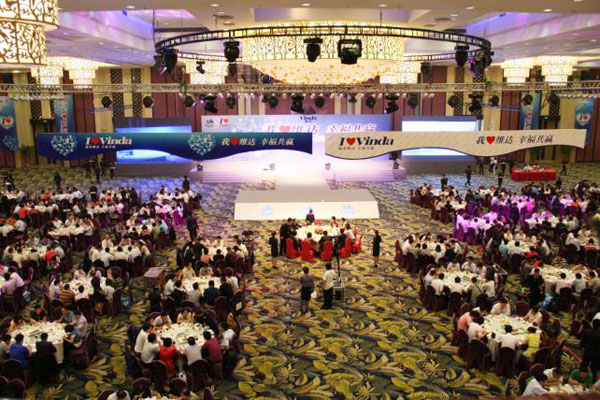 The management of Vinda Group, including Chairman Li Chao Wang and CEO Donna Zhang, announced the opening of the conference.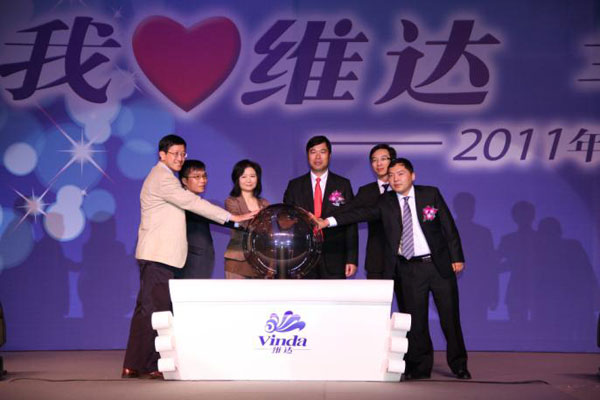 Chairman Li Chao Wang expressed his gratitude for old and new friends in the conference, which had received loud applaud. With a good 6th Five-year plan, he was confident that Vinda would enjoy new development.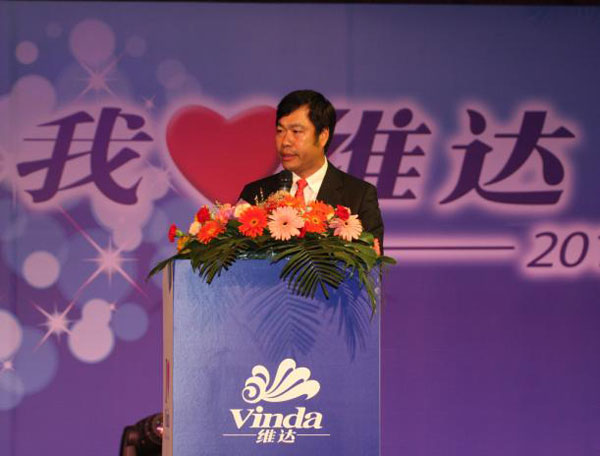 CEO Donna Zhang also addressed the conference with a blueprint for the 6th Five-year plan.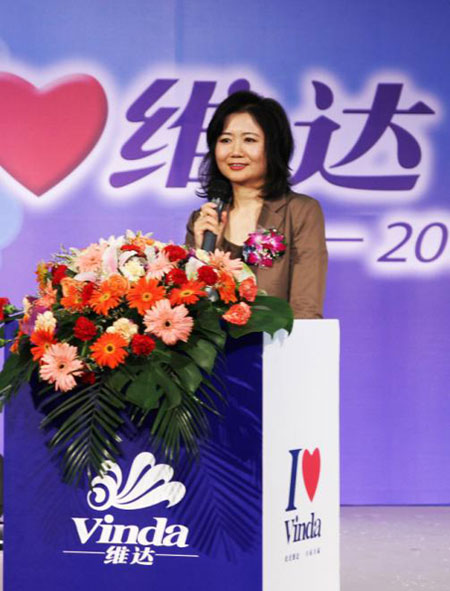 The next five years would be full of challenges and opportunities. Donna Zhang said Vinda should stick to 3 strategies: A diversified strategy to create more best sellers, a niche marketing strategy and a sustainable development strategy. She believed with the support of all distributors, Vinda would for sure realized its 6th Five-year plan.
In the conference, Chairman Li and CEO Donna also awarded the distributors that contributed the most.
Vinda recorded unprecedented orders placement that day with the most favorable policies for distributors.
The conference has pointed direction for sales and suppliers moving forward. Vinda will stick to the 6th Five-year plan and continue to provide premium products for customers.