Vinda held a groundbreaking ceremony for the Phase 3 project of its Sichuan company on Mar 2nd, 2011. Government leaders, including vice mayor of Deyang municipal government Li Siqing and the management from Vinda, including COO Zhangjian, attended the ceremony.
Sichuan company has become a pillar company for Deyang since its establishment 7 years ago. Upon the completion of the project, the company is expected to gain another 25,000 tons of production capacity in November this year, which will significantly support the household paper market development in West China.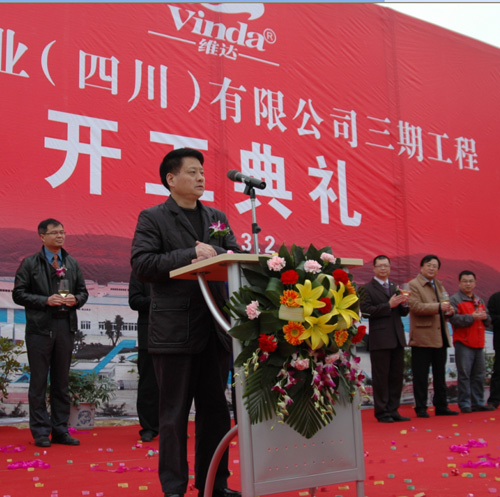 This year in order to meet increasing market demands, Vinda has continued to build and grow production capacity. We will complete the production capacity enhancement projects in Liaoning and Zhejiang within this year. In Southwest China, we initiated the Phase 3 project for Sichuan company today. All of these will be crucial for the company to achieve its production capacity target of 700,000 tons and sales target of 10 billion RMB.