Echoing the 2010 Shanghai World Expo's theme "Better city, better life", Vinda held a workshop in the Expo park to show the company's practices and innovation in low-carbon technologies, and exchange views on household paper market development with participants.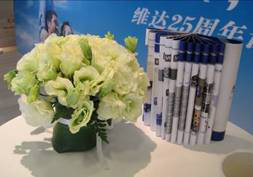 Raw materials and sustainability have always been crucial to the household paper industry.
Vinda was born in Xinhui city 25 years ago. For years, Vinda has always been committed to green production, which aligns with the global trend towards a low carbon economy. In 2010, Vinda successfully launched new tissue products made from regenerated cellulose fibre. The use of regenerated cellulose fibre could greatly help protect ancient woodland. For China, a country where only 20% of the land is covered by forests, the progress is significant.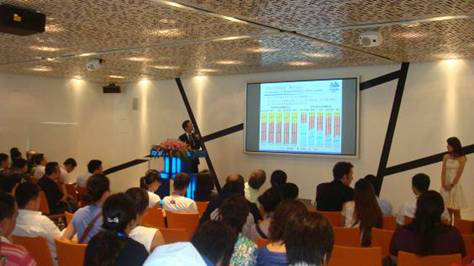 According to data shown in the workshop, China was becoming the fastest growing household paper market. But compared with developed countries, 70% of the Chinese tissue market had been taken by low-end paper products, which were made from waste paper pulp. The traditional papermaking industry had long been struggling with problems such as heavy pollution, growing raw material prices etc. Vinda's technological innovation would hopefully propel the industry for greener production.
Green economy is expected to fuel future development in Europe, Japan and America. HSBC estimated total green investment would reach USD436 billion, accounting for 15.6% of the total investment. Vinda is confident in catching this trend and achieving the interim production capacity target of 700,000 tons with a greener approach. CEO of the Group Donna Zhang said, "Vinda is dedicated to sustainability. We will improve energy efficiency, reduce waste, select environmental-friendly suppliers and give back to society. "