By WANG XIAO | RISI Official on Wechat
Fastmarkets RISI, the definitive source of commodity data and insights for the forest products industry, has announced that Li Chaowang, founder and Chairman of Vinda International Holdings has been named Fastmarkets RISI Asian CEO of the Year.
The Asian CEO of the Year is nominated by a group of independent judges, comprised of investment analysts and portfolio managers covering the Asian global pulp and paper industry.
Amongst the reasons cited for Mr. Li's win, one analyst commented "Vinda has expanded systematically with reasonable steps and built mills where demand growth has been."
In addition, analysts also noted Vinda's brand management strategies with a focus on premium portfolio and strong position in e-commerce channels as key drivers behind the company's sustainable growth and resilient profitability in an increasingly competitive and challenging industry.
Founded in 1985, Vinda has evolved into a leading tissue and personal care products company in China as well as in other key Asian markets. Its stellar performance attracted SCA, which became its majority shareholder in late 2013. In the following six years, Vinda's total revenue doubled from HK$8 billion ($1 billion) to HK$16 billion while its tissue business' income expanded from HK$7.87 billion to HK$13.25 billion, far exceeding the overall growth rate in the Chinese market.
This year, despite the impact of the COVID-19 pandemic, Vinda delivered robust performance with its net profit growing 107.5% to HK$913 million in the six months ended June 30.
When notified of his win, Mr. Li stated: "I appreciate the recognition of Fastmarkets RISI. Vinda is committed to fulfilling consumers' demand for healthy lifestyle. Upon its establishment, Vinda is a pioneer in using 100% virgin wood pulp to produce tissue products, it is now also a leader in market share. Now we are heading towards our goal to be a leading hygiene company in Asia, and I have full confidence in the future of Asia market. Last but not least, Vinda aims to become consumers' first choice for household hygiene products. Thank you! "
About Li Chaowang: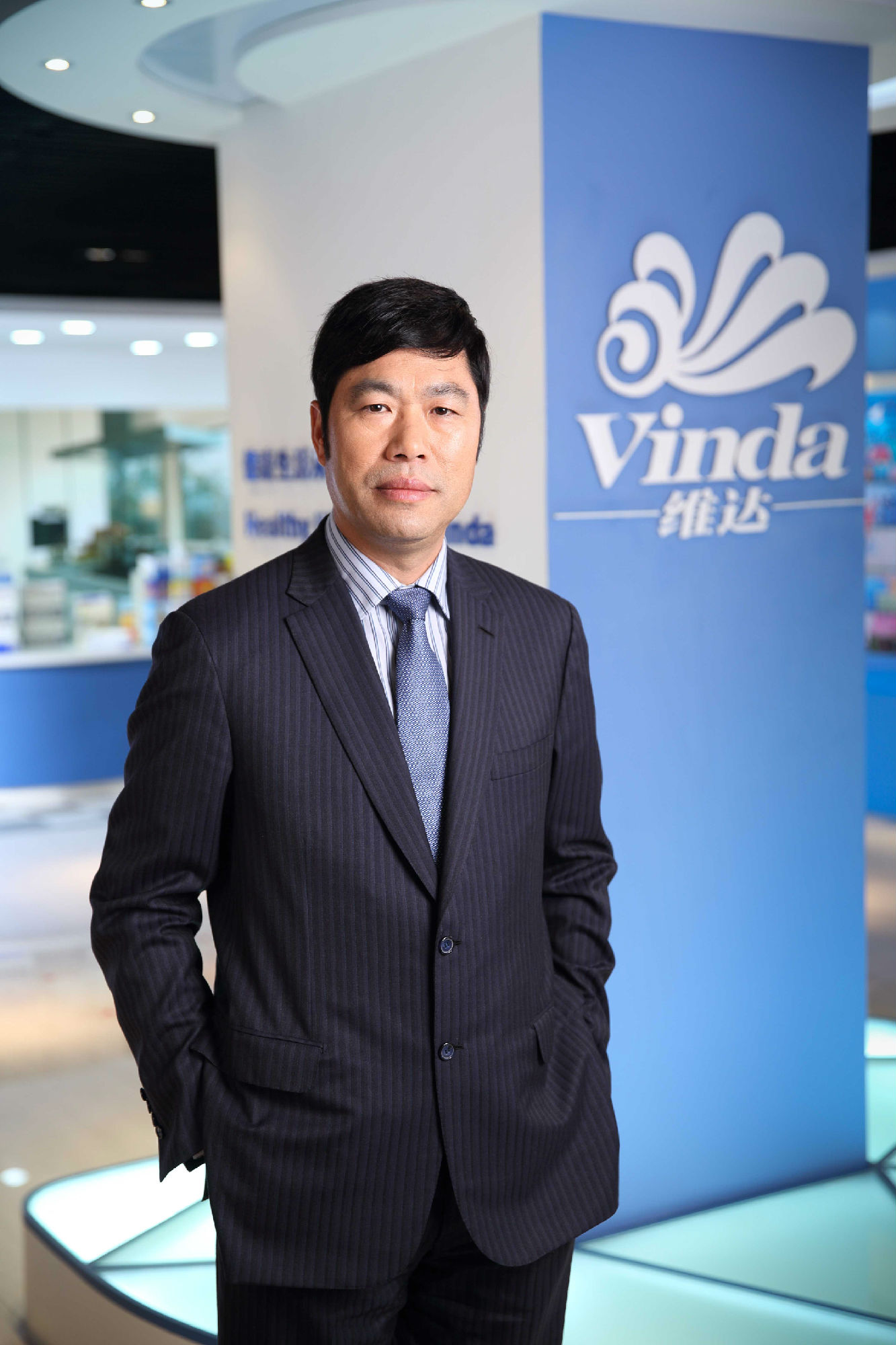 Mr. Li Chaowang is the founder of Vinda Group and is the Chairman of the Board of Vinda International. He was honored with the "Ernst and Young Entrepreneur of the Year 2011 China". Mr. Li has over 35 years of experience in household tissue industry. He spearheads overall corporate development and strategic planning of the Group and has unique insight in corporate sustainability and business strategic management. Mr. Li adheres to the philosophy to provide high-quality products for consumers. Under the leadership of Mr. Li, Vinda has evolved into a leading hygiene company in Asia listed in Hong Kong.