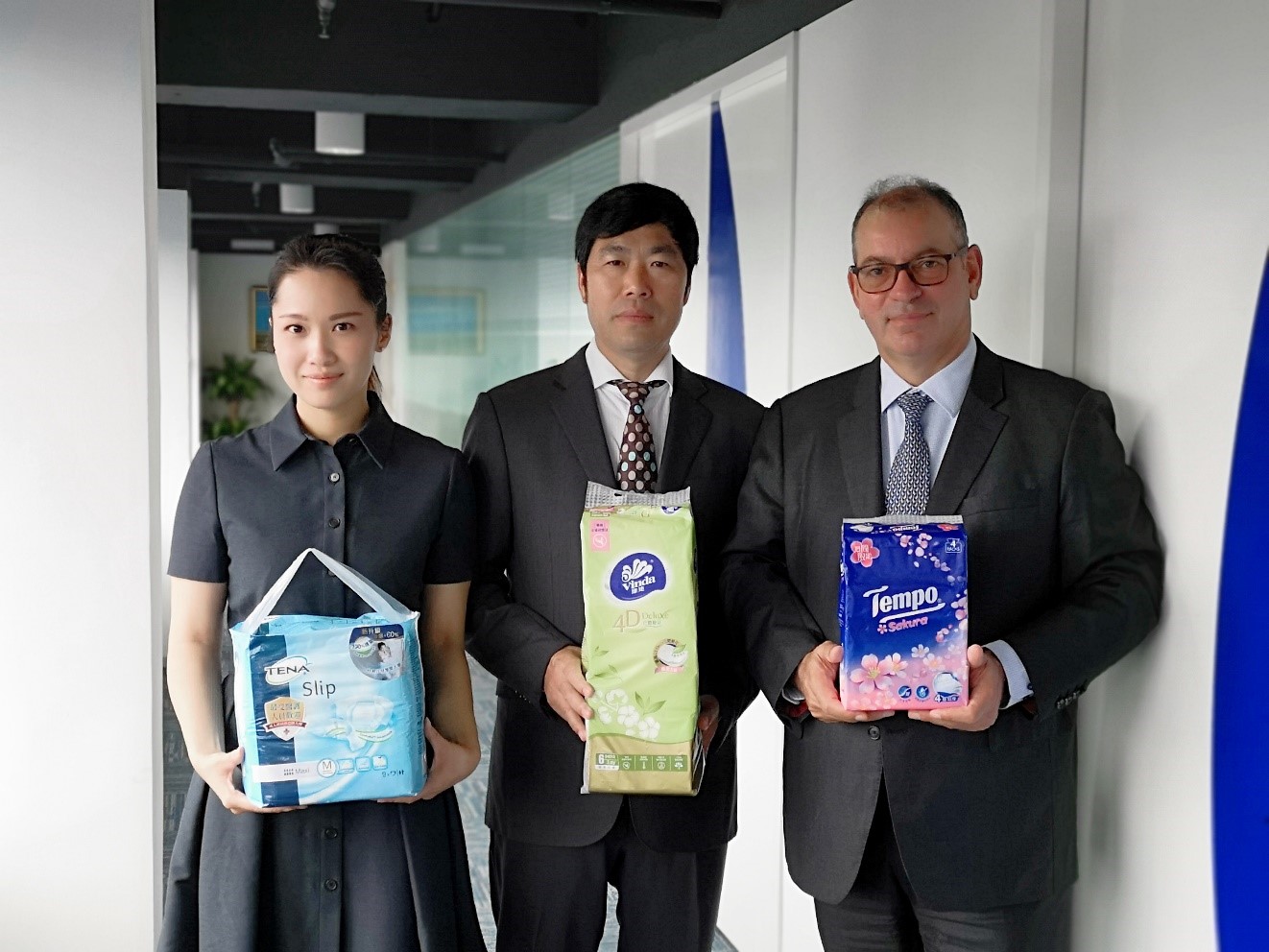 (17 July 2020 – Hong Kong) Vinda International Holdings Limited (HKEx stock: 3331) has announced new appointments to the management. Its Executive Director and Deputy CEO Ms. Li Jielin will be appointed as Executive Director and CEO. Vinda's current CEO and Executive Director Mr. Johann Christoph Michalski will be appointed as Non-executive Director, and he will continue to contribute to Vinda's development in his new role. The new appointments will be effective from 1 October 2020.
Executive Director and Chairman, Mr. Li Chao Wang said, "I would like to express my gratitude to Mr. Michalski for his outstanding leadership that have led to excellence in the Group's business development and corporate governance in the past five years. On behalf of the board of directors, I would also like to extend our thanks to him for staying in the board and continuing his support to Vinda's development. In the meantime, we welcome the new appointment of Ms. Li. We hope to see her to steer Vinda to new heights."
Executive Director and CEO, Mr. Johann Christoph Michalski said, "Vinda is like a big family which is full of vitality. I am really honoured and proud to be a member of Vinda. We had challenges at work in the past five years. However, all the team members of Vinda were able to get through the difficulties by working closely together and diligently as a cohesive group. As a result, we have successfully consolidated Vinda's position as a leading brand of hygiene products in Asia. My work has been full of joys and memorable moments in the past five years. I would like to thank Chairman Mr. Li for his trust and support."
Executive Director and Deputy CEO, Ms. Li Jielin said, "I am grateful to the board of Vinda for my new appointment. I am honored to take on this role. Looking ahead, by building on its achievements in the past 35 years, Vinda is striving to become a leading hygiene company in Asia. The whole Vinda team and I will work side by side for more successes."
- End -
About Vinda International Holdings Limited
Vinda International is a leading hygiene product company in Asia. Founded in 1985, the Group is always committed to the philosophy of "Healthy Lifestyle Starts with Vinda" and strives to provide high-quality hygiene products and services for families. Vinda International has established ten advanced production bases in mainland China and has two major production bases in Malaysia, one production base in Taiwan and one post-processing factory in Australia. Vinda runs four core business segments, namely tissue, incontinence care, feminine care and baby care under key brands such as Vinda, Tempo, Tork, TENA, Dr.P, Libresse, Libero and Drypers.
Vinda's corporate website: http://www.vinda.com