Vinda Group entered into a Strategic Cooperation Framework Agreement with China National Pulp and Paper Research Institute on 27 May. The agreement was jointly signed by Anna WANG, Chief Operating Officer-mainland China of Vinda, and SUN Bo, Secretary of the Institute. Director of China National Household Paper Industry Association, Dr. CAO Zhen Lei, Chairman of Vinda International, LI Chao Wang, Vice Chair of Jiangmen Federation of Industry and Commerce, ZHAO Nv Qiao, were also present at the signing ceremony.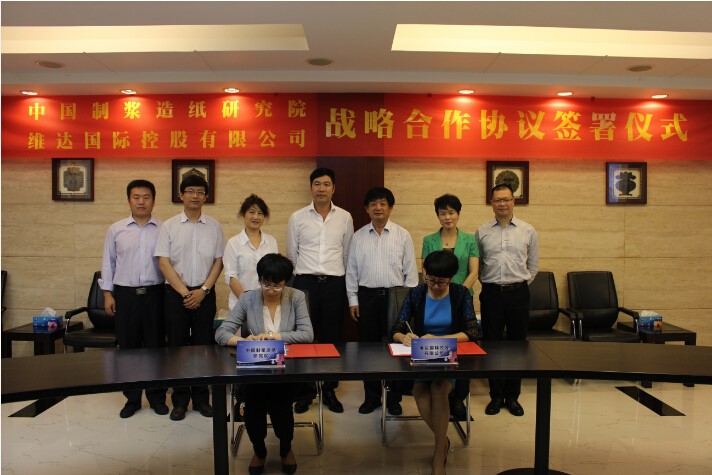 Both parties believed that the collaboration provides a valuable opportunity to leverage their respective resources, brings mutual benefits and complementary advantages to each party.
Vinda is a leading hygiene company in China with strong commitment to R&D, innovation and professional development. China National Pulp and Paper Research Institute provides a comprehensive platform for technology development, talent exchange and achievement showcase.
The collaboration enables both companies to leverage and capitalize respective strengths and create greater value for the whole industry.