Recently, Libresse joins hands with philanthropy blogger Liang Yu and Stand by Her, Wuxi Lingshan Charity Foundation to rush 50 boxes (3,000 pieces) period pants to female medical staffs of Shijiazhuang, Hebei Province who are fighting on the frontline against COVID-19, and collaborates with Alibaba Foundation to donate 200 boxes (12,000 pieces) of period pants to the epidemic control frontline of Hebei Province, caring about female medical staffs' demands for period care products and helping "woman warriors" on the frontline to work without worries.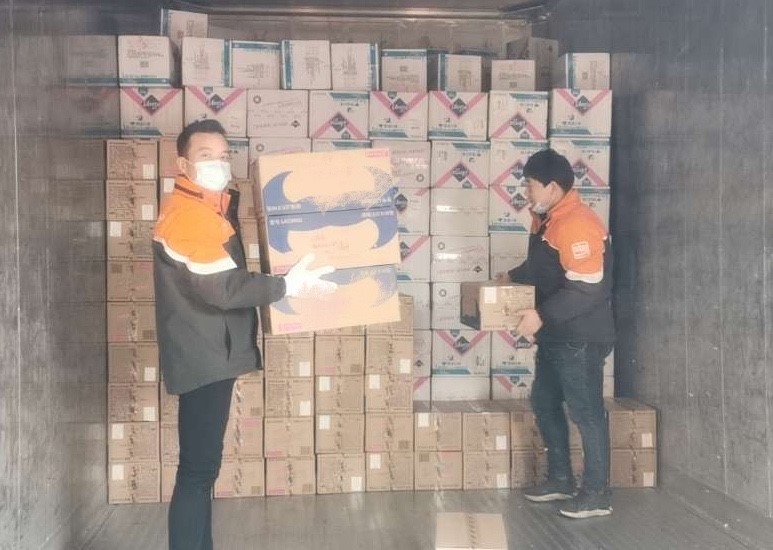 ↑In January 2021, Libresse supports female medical staffs fighting against COVID-19 in Hebei
It is not the first time that Libresse supports frontline medical staffs. At the early stage of the COVID-19 outbreak in 2020, Libresse was among the first brands that care about frontline female medical staffs' demands for period care products, working with Alibaba Foundation, Beijing Yihai Foundation and other parties to donate 300,000 pieces of sanitary pads without delay, offering heart-warming support to "woman warriors" and standing by millions of them.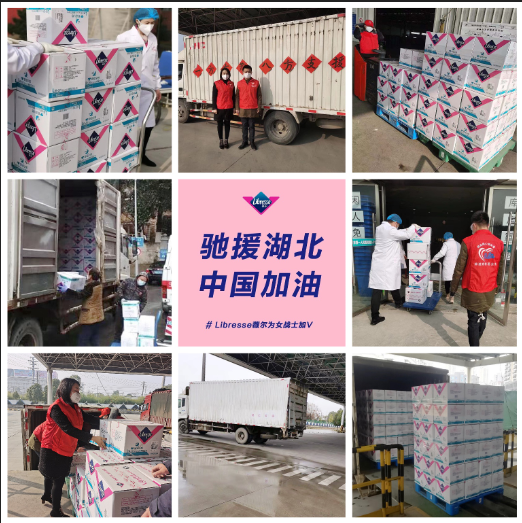 ↑Libresse supports female medical staffs of Hubei in 2020
Positive Brand Attitude Resonates with Consumers
Libresse believes that how the society treats females can be reflected from the way it sees menstruation. As a global leading feminine care brand, Libresse has been caring about females' demands; with the initiative #Liberating Our Periods#, it has been working unremittingly to promote people to break down stigmas and normalize periods.
In 2019, Libresse released the brand attitude film 400 Refreshing Chapters, showing people the most real state of females in periods and telling everyone that periods are natural and normal and should not be hidden. Upon the release, the film was supported by over 60 KOLs on social media, and more than 3,000,000 consumers actively took part in the discussion about the film.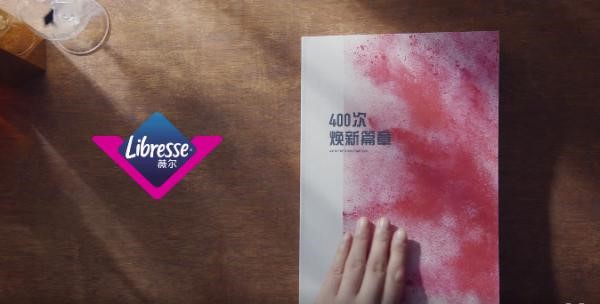 ↑Libresse brand attitude film#400 Refreshing Chapters#, showing the most real state of females in periods
In May 2020, Libresse released the attitude film #Liberating Our Periods#, featuring brand ambassador Zhou Dongyu. The video invoked people's re-consideration of periods, and over 100 KOLs reposted the film and had voluntary discussions. So far, the topic #Liberating Our Periods# has been viewed over 250,000,000 times, and an increasing number of social media users are joining the trend to normalize periods.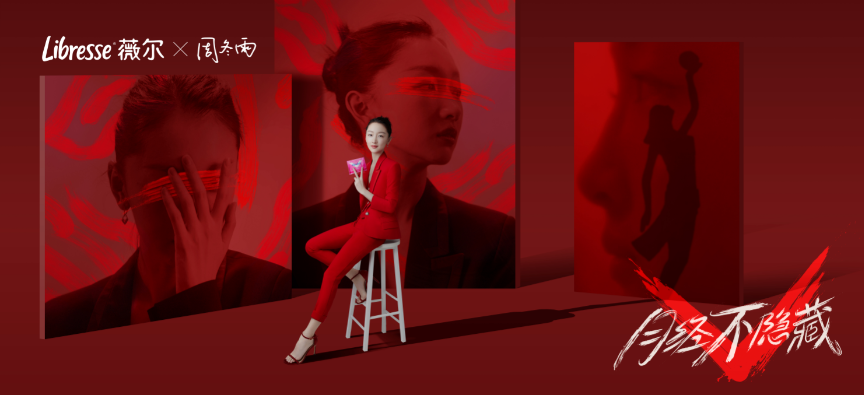 ↑Libresse joins hands with brand ambassador ZHOU Dongyu to initiate #Liberating Our Periods# campaign in 2020
Libresse endeavors to build a more open environment to discuss "period topics", and takes practical actions to serve females' demands of period care. Its collaboration with universities including Communication University of Zhejiang, Shanghai University of Political Science and Law, South China Agricultural University and Wuhan University of Science and Technology to launch the sanitary pad box in campus meets female's immediate need of sanitary products, and more importantly, marks a practical action to break the menstruation shame.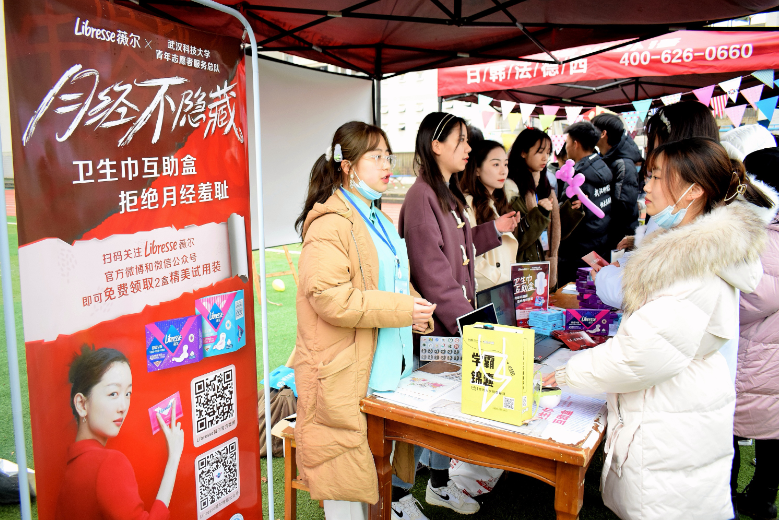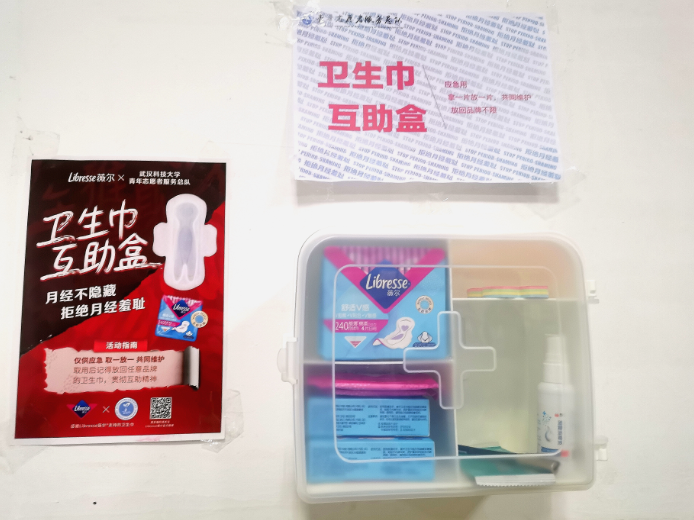 ↑Libresse supports the sanitary pad box campaign in 2020
With the # Liberating Our Periods # campaign, Libresse also wins the recognition of consumers and marketing professionals. Libresse was awarded over 10 honors, such as 4 SABRE Awards, which include Best Influencer Programs Endorsements, Certificates Of Excellence, as well as 3 honors of Effie Awards Greater China. It's worth mentioning that the SABRE Awards is equivalent to the Oscar Award in global brand communication arena.
Uphold Brand Philosophy and Win Market Recognition with High-quality Products
Starting from the care for females, Libresse applies the original European patent technology - SECURE Fit and launches the first V-shape sanitary pad – V-comfort series, which help females to show every aspect of themselves in periods confidently with the 3D V-shape dynamic curve to fit females' curve, hiding nothing and offering more comfortable experience for every female during menstruation. Libresse V-comfort series was awarded the Platinum High-end Consumer Product 2020 with its unique features.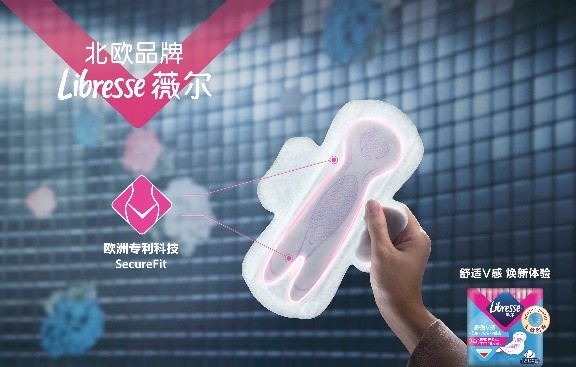 ↑Libresse Nordic V-comfort series, dynamic fitting without being deformed
While relentlessly pursuing innovation and providing products that perfectly fits consumers' immediate needs, Libresse encourages discussions about social hot topics, fulfilling the social responsibility as a brand. What made Libresse impressive is not only due to its commercial value but also its social value, and we believe that Libresse is marching towards a promising outlook.