On 31 May, a premium tissue brand from Germany Tempo and JD.com jointly organized the first-of-its-kind global news conference on the theme "For 88 Years of History - Our Commitment. Your Comfort." The event of quality tissue products was unveiled at the headquarters of JD.com in Beijing, housing spotlight guests of representatives from their respective senior management of Tempo and JD.com, in addition to the Germany Berlin Fashion Week designer William Fan and a number of fashion media, all came along rode on this classy journey spanning across 88 years.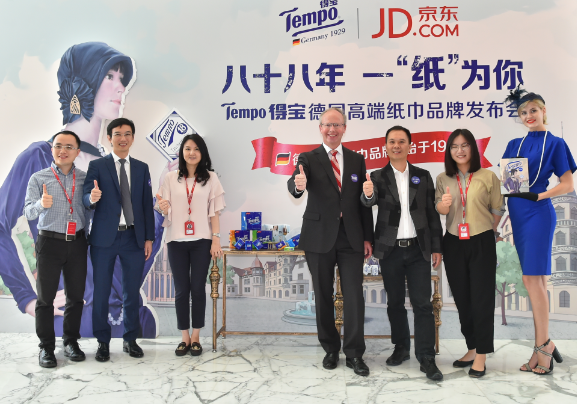 This was a milestone in the industry innovation achieved with a concerted effort made among Tempo, JD.com and the Berlin Fashion Week designer in a bid to make a tasteful and stylish statement with quality. Incorporating German attitude into premier lifestyle, from here Tempo sparked off opportunities for the industry.
Tempo Handkerchiefs Vintage from Debut Edition: Classy Journey Spanning across 88 Years
In 1929, the first ever Tempo handkerchiefs hit the shelves in Germany, set to become a household name and even used as a common noun for tissue that embodying exquisite and delicate style of living.
The year 2017 marks the 88th anniversary of Tempo, a milepost of the brand inheritance and development. In this memorable and extraordinary moment, the time tour of the contemporary brand was brought to the stage showcasing the iconic Tempo handkerchiefs. The launch of this nostalgic limited edition pocket tissue - the very first of the brand dating back to 88 years pays tributes to the legendary years, heritage of German-style elegance, and well-preserved Zeitgeist.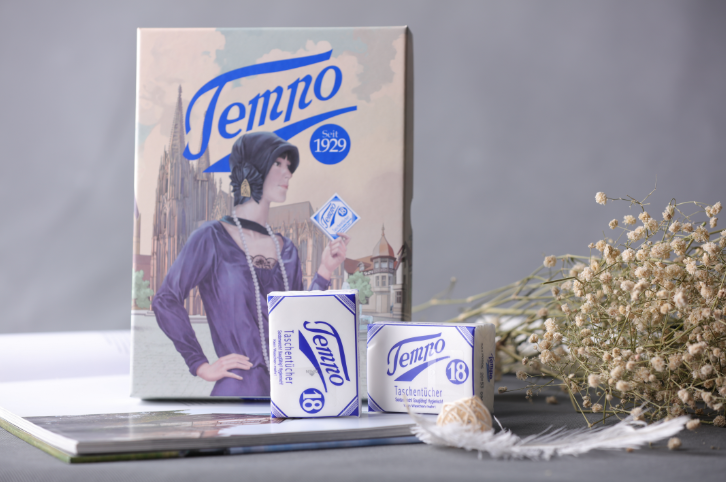 On the stage, various dignitaries gave speeches in recognition of Tempo's achievements accumulated for decades: Upholding stringent requirements of quality and texture; manifesting from German craftsmanship into delicate and unique design; keeping pace with the times whilst always committed to details as a disposable but indispensable necessity to enhance quality of life; and integrating exceptional perspective into unswerving creativity that paving the way for the future.
Initial Aspiration Unchanged: For You Only. With You Closely.
By virtue of the outstanding quality and the persistent innovation spirit, Tempo successfully gained its leading position in terms of sales volume in the markets in Germany, Italy, Switzerland and Austria. The most prominent results is that it has topped the Hong Kong market for 18 years to date. In 2009, Tempo officially entered the mainland Chinese market and swiftly secured recognition from consumers.
In 2017, Tempo will continue to innovate in a proactive manner in an endeavor to bring deluxe enjoyment to consumers. Tempo proudly presented the TVC brand for the year 2017 at the conference illustrating what has changed over the 88 years is the constantly improved quality, and what keeps unchanged is our fundamental intention of standing by you at all times stays the same.

Through a story filming in Europe about how a couple met, knew each other, fell in love and tied the knot in four different generations over the past 88 years, the TVC brand romantically portrayed a legendary journey over the 88 years in the company of Tempo.
Establishing Global Foothold: Exploring New Possibilities for "Red Carpet" Tissue Products
The limited vintage edition gift set celebrating the 88th anniversary has been a great hit on the internet once it rolled out. The highlight of the fashion media was that Tempo as a tissue brand accomplished its first "Red Carpet Show for Pre-Opening of the Berlin Fashion Week".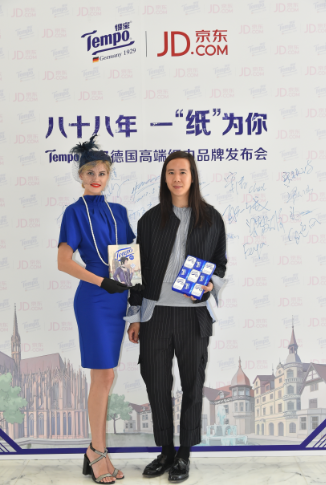 Tempo, together with the Berlin Fashion Week designer William Fan, produced a crossover video clip of Tempo × William Fan, in which Tempo pioneered the combination of German retro class and minimalist style with strong visual and emotional duo impacts to the audience. It instantly drew the eyeballs of media practitioners in China.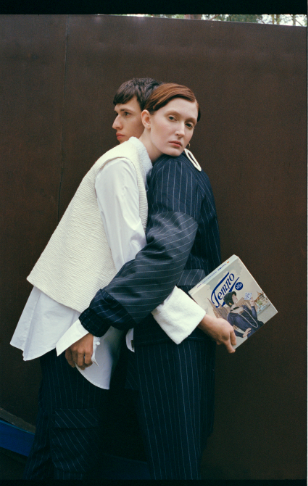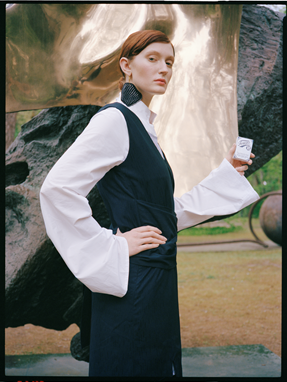 The fashion media unanimously acclaimed that Tempo is well deserved to be a German high-end tissue brand which possesses real strengths and pursues quality over the decades. It has even delivered such a remarkable performance in vintage fashion, let alone the history of 88 years is already unsurpassable to many tissue brands.
Embodiment of German Philosophy of Quality:
Collaboration with JD.com to Lead Everyone towards Posh Lifestyle
An aura of decency surrounds you at all times. As a quality German tissue brand, every detail of Tempo's products demonstrates its attention to quality. It aims to deliver its consummate skills and the simple yet enduring design to every single consumer. Tempo uses 100% virgin wood pulp to ensure product quality, offering supreme comfort in pursuit of perfection. As a final touch, the tissue paper finishes with its signature embossing feather pattern.

The exquisite taste advocated by Tempo perfectly matches the quality lifestyle which JD.com emphasizes. During the "618" online shopping festival, Tempo and JD.com will brace for the online shopping spree to share the elegant and quality German lifestyle with consumers. We are all set to amaze everyone by turning ordinary into extraordinary.