Vinda becomes the first hygiene company in history to hold a press event, for its new tissue paper technology and Superbrand Day campaign with JD.com. The event was held on 13 Jun, with over 200 people from Vinda, JD.com and experts from tissue and technological industries.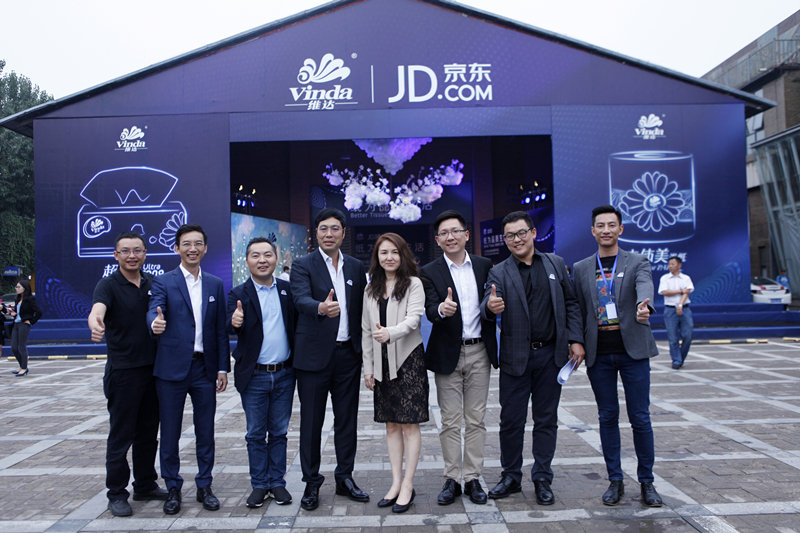 "Technology" was the big theme of the event. Combining new tissue technology with the Vinda brand, the company showcased four new products that day – the upgraded Ultra-strong facial tissue, 4D-Deco embossed rolls, kitchen towel and anti-bacteria wet wipe.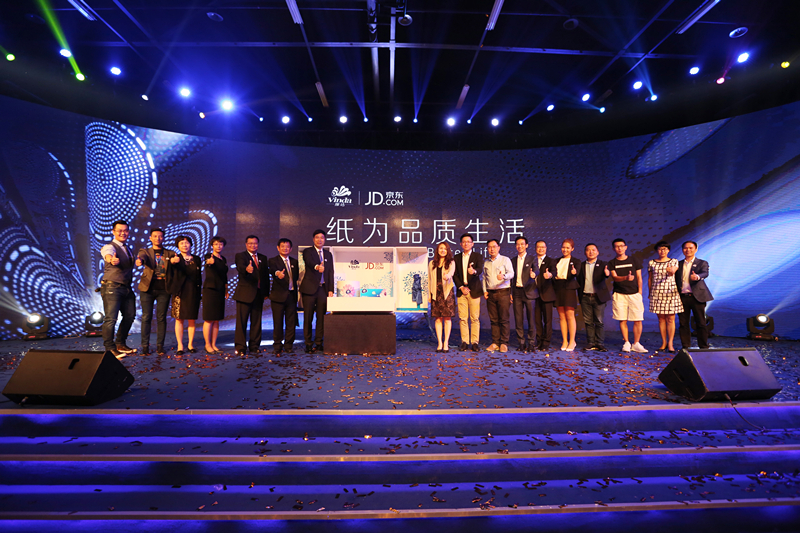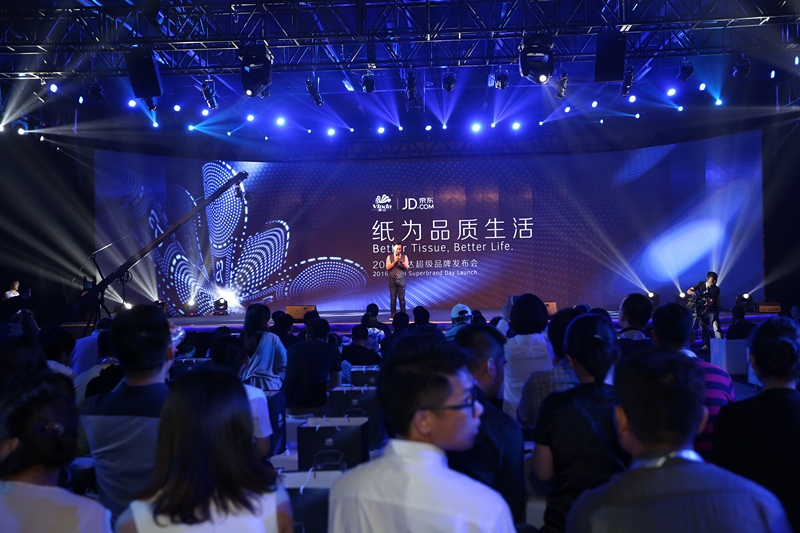 The upgraded Ultra-strong facial tissue had been refined with cutting edge absorbency and double nip technology for improved wet strength. It stood the test of 150 water drops and proved itself to be able to undertake the weight of several coins even after that. HU Yong Jin, President, Sales of Vinda, said the refinement had been made in response to consumers' demand for better products.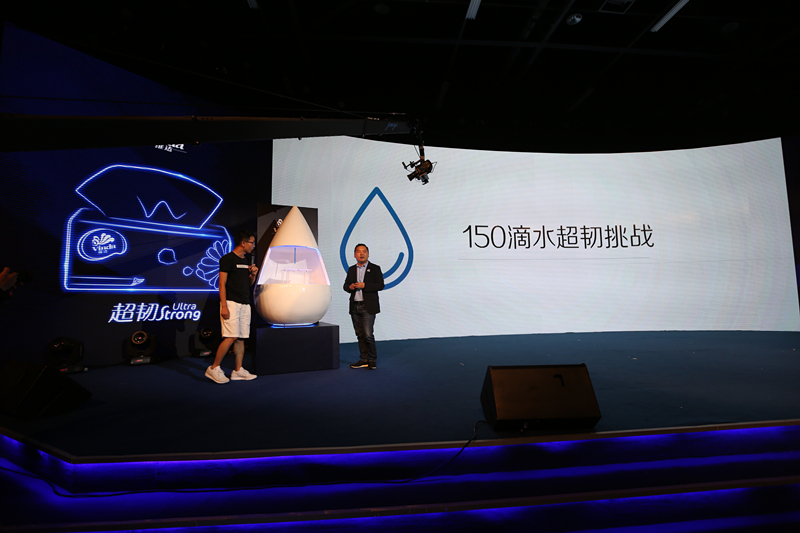 The 4D-Deco embossed rolls, on the other hand, had been made with deco embossing technology- a technology that delivers enhanced absorbency, bulk and softness. When the bel canto singer LIANG Chen showed up in the 4D-Deco tissue paper wedding dress, the launch was pushed to a new high. President, Marketing of Vinda, Tom TANG said, "This is a breakthrough product in terms of quality, appearance and user experience offered. People's attention on tissue is moved from its features towards emotional benefits."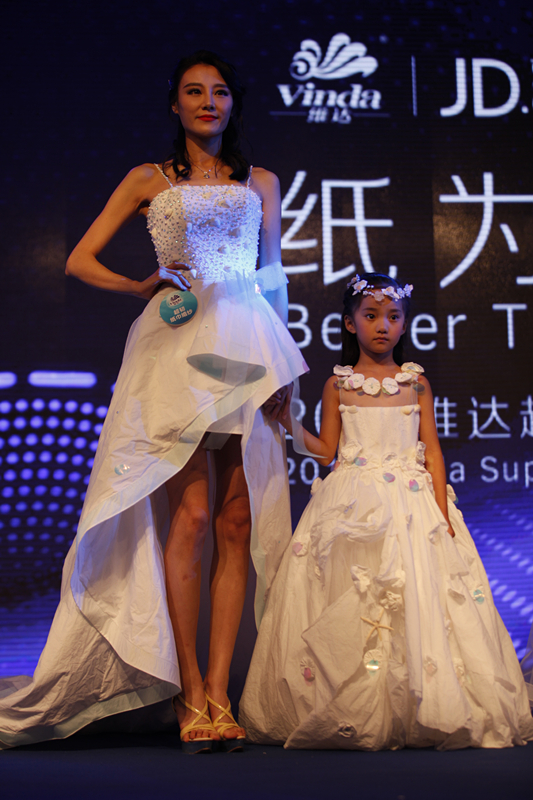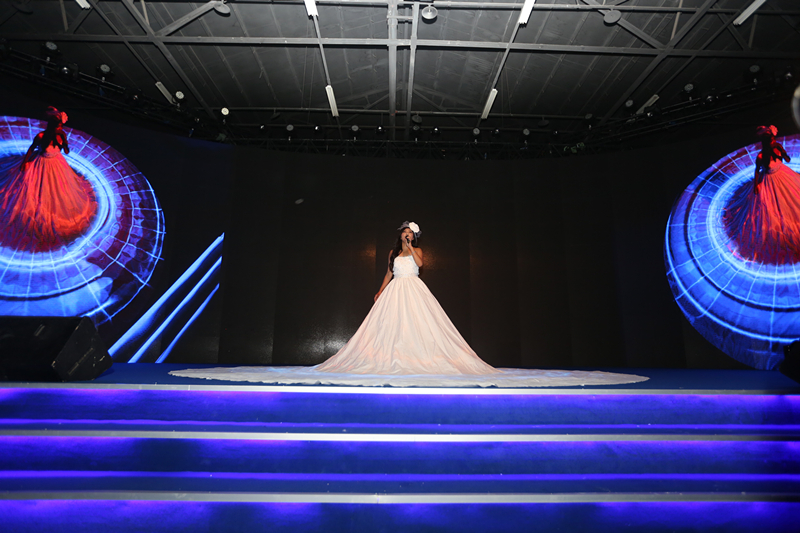 The release showed Vinda's commitment to innovating for consumers. CAO Zhenlei, Chairman of China National Household Paper Industry Association noted that technology is changing the way we live. Vinda is upending the tissue industry with innovations.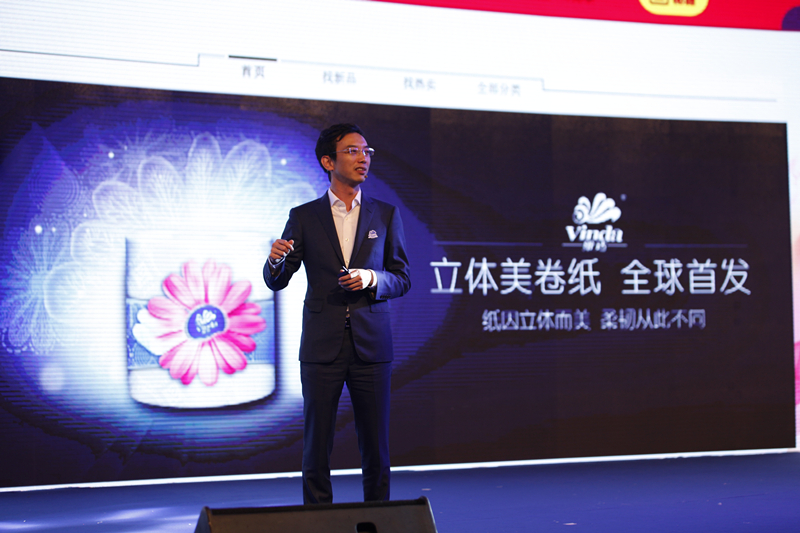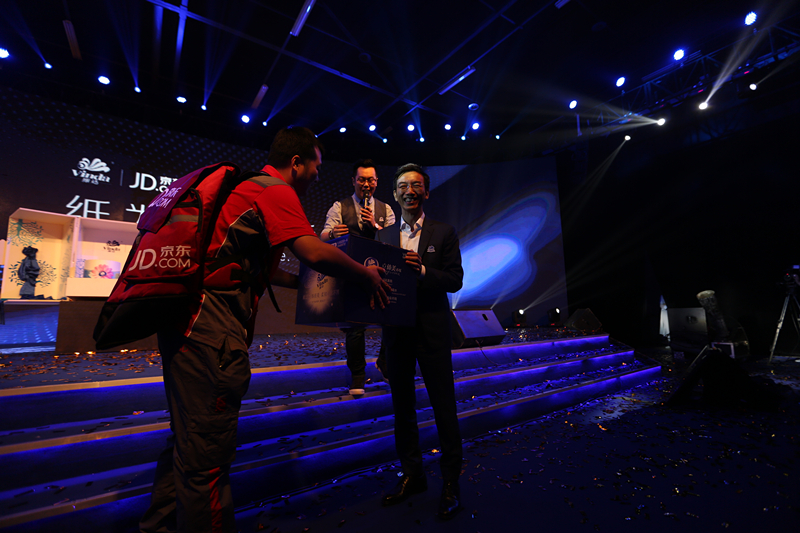 At the launch event, the host invited audience to place orders on JD.com. Successful orders were immediately delivered to their seats, which amazed all. JD.com has always been known for its product authenticity and logistics capability. Its 618 anniversary sale, positioning at a "carnival for quality products" this year, resonates with Vinda's commitment to bringing quality lifestyle for consumers. The tie-up between both companies has been driven by growing consumers 'demand for top-notch products and synergies to share. FENG Yi, President of JD.com's Consumer Goods Division, told us the cooperation will benefit fans on both sides.