Following paper wedding dress contest which sparked heated discussion, Vinda held the world's 1st paper wedding dress show in Shanghai on Aug 2nd. The show, on the theme of "Blue·Dream", was initiated by Vinda, well-known Chinese designer for haute couture Lanyu and students from fashion design school in Donghua University.
Irrelevant as it may seem for a household paper brand to do a fashion show, Vinda had good reasons for that. Mr. Tang, marketing director of Vinda explained, "Shanghai has always been known as a modern city. We want to interact with our customers in a modern way." Designer Lanyu felt the same way, "It is very creative to make wedding dress with paper. More and more stars and bridals may choose paper wedding dress in the future."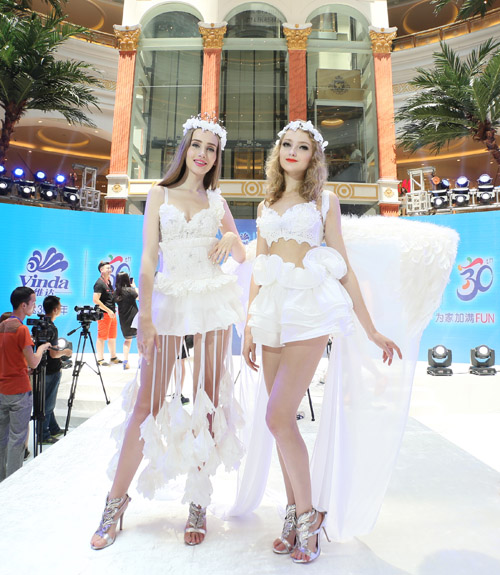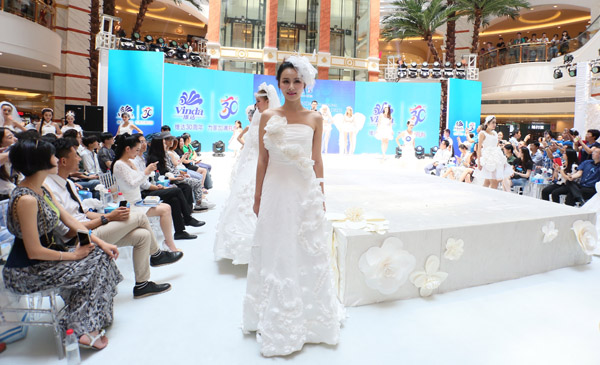 After a dazzling display of ballad dance opening, models in dresses made by Donghua University's students started to walk the runway. Lanyu, an eminent designer in China's fashion world, commented on their works and showcased her own design "Orient Beauty". "I got the inspiration from the grace and charm of orient beauties." Off-the-shoulder style, hand-painted pattern and butterfly dress accessories together presented huge challenges on the tissue quality, which
Lanyu successfully managed with her craftsmanship.
The show was brought to a new high when models wearing stunning paper bikini wedding dresses came on the stage. Audiences were amazed to see the wet-yet-strong paper bikinis. After the show, many people said that tissue could be used in such an artistic way had been unimaginable.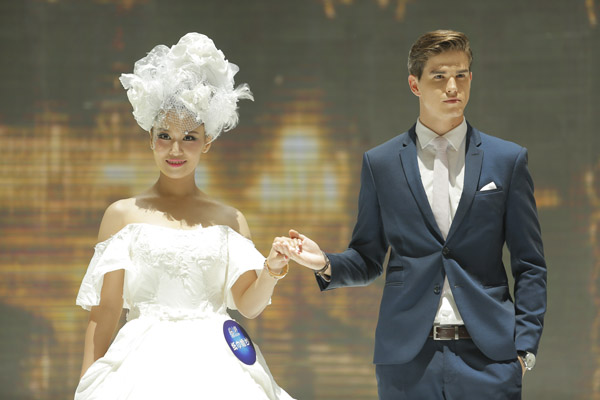 As a designer, Lanyu has long been known for being conscientious. Her cooperation with Vinda this time was based on her belief in the prospect of paper wedding dress and trust in Vinda's ultra-strong tissue products.
The show was a big success. It provided a platform not only for Vinda to promote our products, but for Lanyu and students from Donghua University to showcase their works.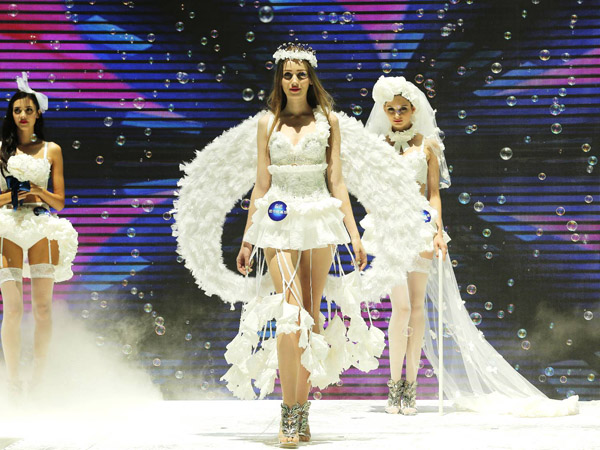 Vinda is gaining popularity in young families with our pursuit of excellence and our attempt of …Recently, Vinda released its 2015 interim report, showing a 28.9% yoy growth in total revenue, a 37.9% yoy growth in gross margin and a 25.5% increase in household paper business turnover. The large increase we recorded demonstrates customers' belief in us and consolidates our leading position in the household paper market.