Vinda Group launched its Kunfu Panda series products in Shanghai on Apr 23rd.
Kunfu Panda was Dreamworks'animation franchise, with Po as the protagonist. This was not the first time for Vinda to launch exclusive products with animated characters. Last time, it was Pleasant Goat and Big Big Wolf. Vinda believed that Po, who was so passionate in pursuing his Kungfu dream, would definitely win a lot of fans. Po, a American-made character with Chinese characteristic, best represents Vinda's ambition to become a global brand with local touch.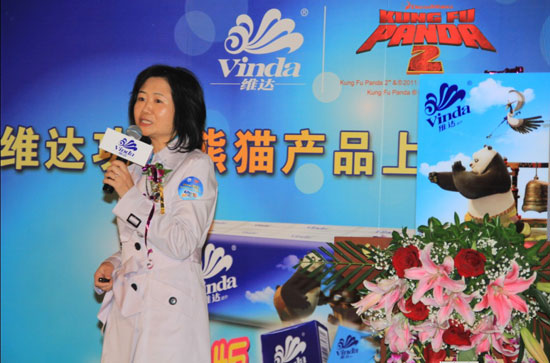 Vinda's paper, made from original wood pulp, is produced with ultra-strong quality. Embossment technology has also been applied on every ply of the paper.

The Kunfu Panda products Vinda rolled out this time include 2 limited edition series - Classic Blue and Kungfu Yellow, which will only be on sale for 3 months.