On 8 February,2010, Vinda International sponsored the premiere of Pleasant Goat and Big Big Wolf Sequel. The movie was a proud production by Creative Power Entertaining of Guangzhou. The premiere took place at the MCL Telford Cinema located inside Telford Plaza, one of the most popular shopping plazas in Hong Kong, attracting many fans of Pleasant Goat.
Officiating the premiere, Mr. He Huixian, Executive Vice President of Marketing of Vinda International, addressed an eager audience who couldn't wait to get into the movie. In November 2009, Vinda International, licenced by Pleasant Goat, the leading home-grown cartoon icon in China, started to offer consumers with Vinda Pleasant Goat co-branded series of household paper products. The series has been extremely popular and in great demand since its debut. In appreciation of such strong support from its customers, Vinda has sponsored the premiere of the movie [Pleasant Goat and Big Big Wolf - Brave Goat]. The movie will be screened during the Lunar New Year and Vinda has promoted its brand and boosted sales by orchestrating a lucky draw of movie tickets for Hong Kong consumers who have bought Vinda products.
The year 2010 marks the 25th Anniversary of the founding of Vinda and by July the third anniversary of Vinda International's public listing on the Stock Exchange of Hong Kong. The Group is going to host a series of events in celebrating this important landmark, which should also enhance its brand and fuel sales of its products. Vinda will continue to adhere to its corporate vision, and dedicate itself to developing improved and healthier household paper products.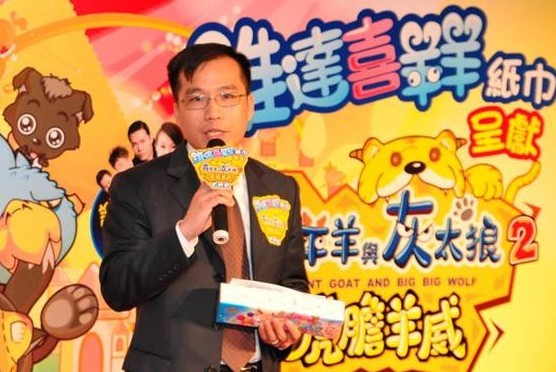 Mr. He Huixian, the Executive Vice-President of Marketing of Vinda International Holdings Ltd. made a speech on the scene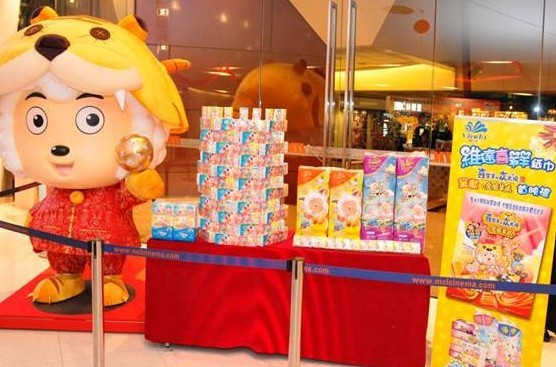 The very popular Vinda Pleasant Goat Series of Products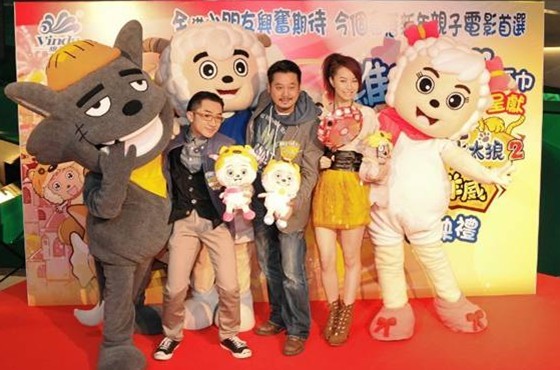 Well-known Hong Kong Singer Stephy Tang, TV star Wong Cho Lam and the Mak Cheung Ching family, who are the "voice actors" in the movie, attended the premiere. Stars having pictures taken with Pleasant Goat and Big Big Wolf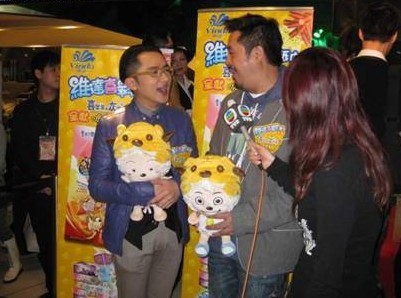 Wong Cho Lam and Mak Cheung Ching being interviewed by TVB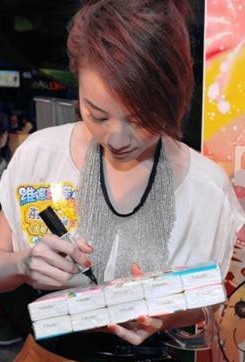 Stephy Tang putting her name on a cute Vinda Pleasant Goat paper towel