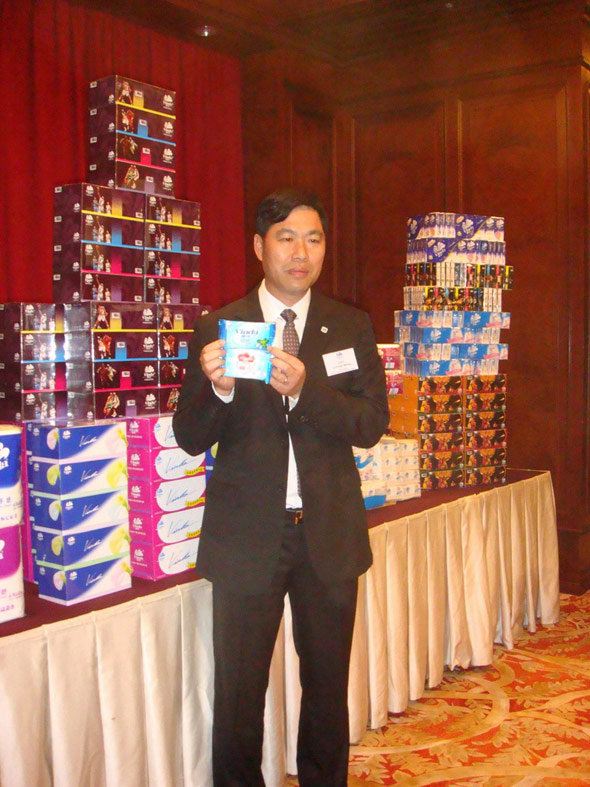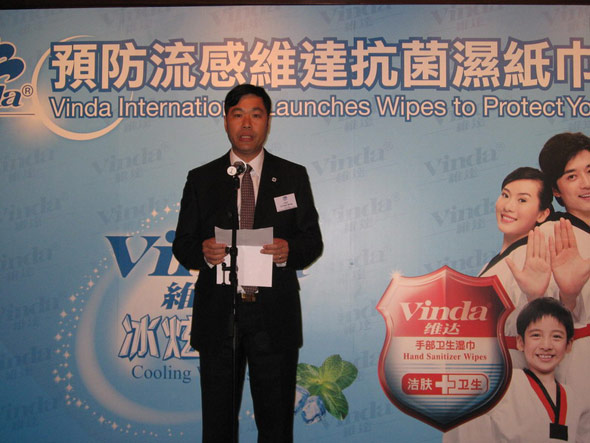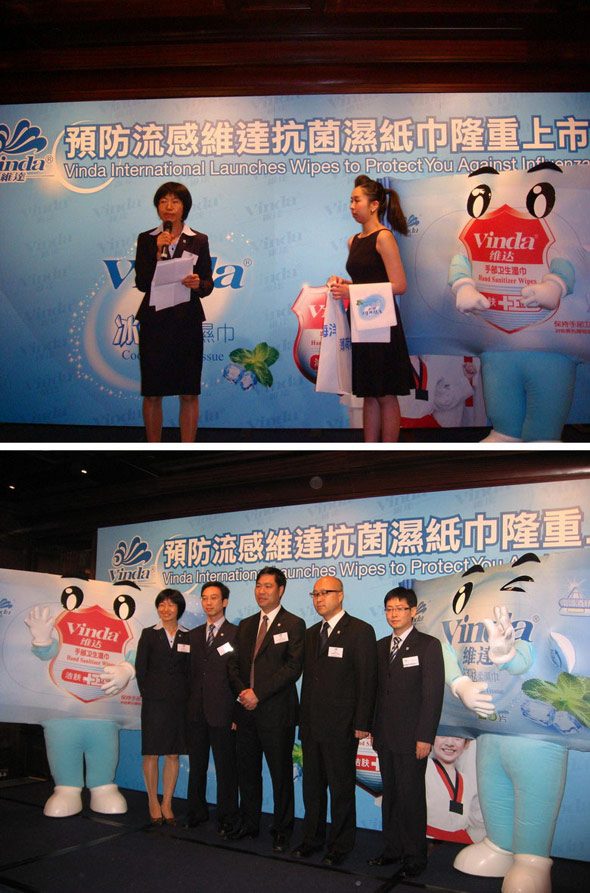 Vinda held a product launch event for its hand wet wipes and fresh hand wipes in HK on Jun 23rd. A total of 100 people, including Chairman of the Group Li Chao Wang, CFO Zeng Sihao, CTO Dong Yiping, distributors and business partners in the region, attended the event.
Menthol has been added to produce the fresh wet wipes. The new hand wipes, help address people's concern for bacteria.
Vinda has always been committed to providing various products through R&D. The launch of fresh and hand wipes will help improve the Group's profitability.
Chairman Li said in the conference, "Vinda is dedicated to creating healthier lifestyle for people. We saw the outbreak of H1N1 flu this year around the globe and believed we should contribute our part in combating epidemics, so we developed several wet wipes products. In future, we will continue to provide premium hygiene products for consumers."